Listen to the Episode Below (00:57:39)
Listen to the Episode Below
Podcast: Play in new window | Download | Embed
Subscribe: Android | RSS | More
Dr Mary Wingo Ph.D is the world's number one human stress expert.  Her genius is in taking a subject that is complex and frequently expressed in scientific language and breaking it down into plain English for "Joe Average".
The real Big Bang Theory. What subject can you bring together a biologist, physicist, geneticist, and biotechnologist and hear completely separate theories. Human Stress.  Brexit and Black Lives Matter are symptoms of the emotional toll on individuals who feel they have little control in the world in general. Not just the man in the street, but political and social leaders. Living in a state of constant stress has become the norm in the western world, but we are paying a high price for it. Personal well-being is suffering and despite social media there are people who have never been so lonely. Could we be heading for a humanitarian crisis not just an economic one?
Dr Wingo believes this is all preventable. She also reveals the number one stressor for humans by far and why it is the core of our problems in modernised society.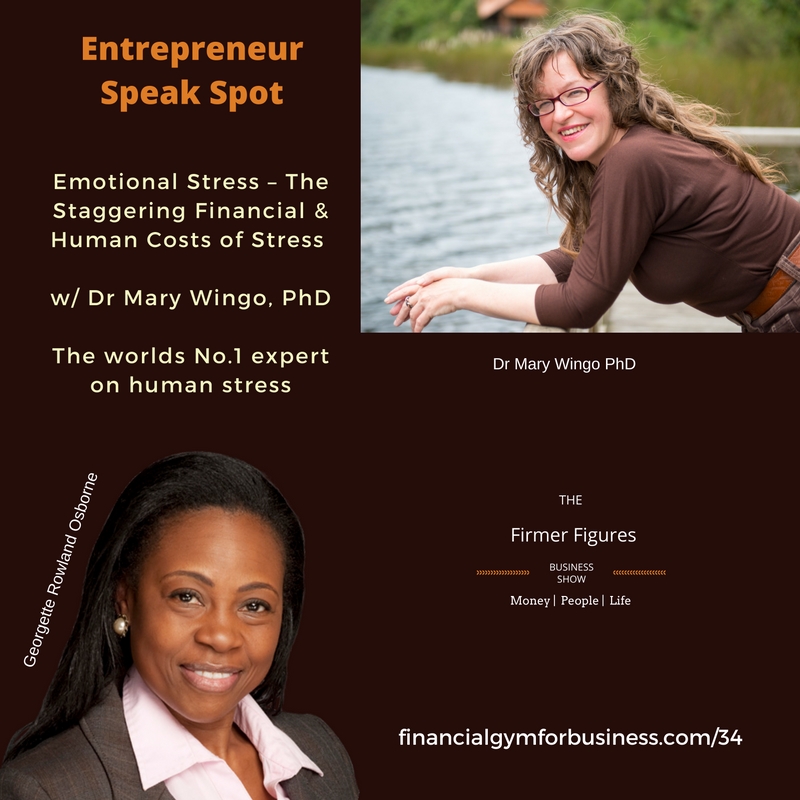 You will also hear:
Why she fled the US to live in South America
Why the last financial crisis was a catalyst for the re-emergence of group inequalities that many thought had improved, and how this has led to a herd mentality amongst what would be considered "civilised people"
Why stress is the root cause of physical disease and mental health issues
Why men are the most vulnerable group in society when it comes to mental & emotional stress
Why women are not so susceptible to loneliness and isolation
Why it is important to talk about money on deep, psychological level
Why money in electronic form has made us more vulnerable as individuals.
My take on how easy it is to manipulate people into believing any money they see on a screen is real and available.
How religion affects chaos in our lives
Why British pub culture is needed
The three stages of stress
And much, much more
Guest Links
https://www.amazon.com/Mary-Wingo/e/B01G24Q1RS
https://www.amazon.co.uk/Mary-Wingo/e/B01G24Q1RS
Show Links & Resources
Get your Free Build a Buffer of Personal Money Checklist