Listen to the Episode Below (00:15:00)
Listen to the Episode Below
Podcast: Play in new window | Download | Embed
Subscribe: Android | RSS | More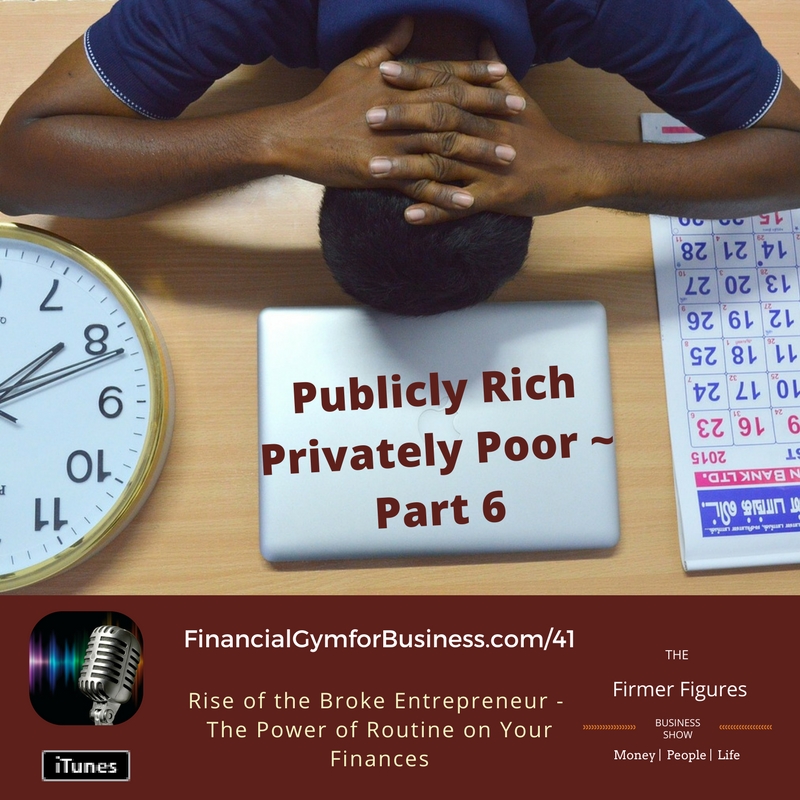 The rise of the broke entrepreneur Part Six. Who thought having a routine could be a game changer in your finances?
Ok my friend, I saved the most important one for last.
More important than Financial Information? – Yes!
More important than Financial Motivation?  – Yes!
More than Financial Intelligence, Systems and even Experts – Yes! Yes! And Yes!
The weakening of willpower and enthusiasm is the single biggest barrier to maintaining any plan, no matter how important, or how simple it is to do.
Routines are where it's at. Allow me to elaborate.
Greta's Thighs
Greta is going to a sixties-themed party where the dress code for girls is mini skirts. She is self-conscious about her legs. She thinks they are chunky and wants to tone them up before the event. Especially as there will be a guy there that she would like to get to know better.
After doing some research she comes across a famous programme that recommends doing 40 squats every day, 5 days a week.
If she does that for six weeks she can expect to lose between 2 and 4 inches off her thighs.
Greta decides she can do that. She unearths her trainers from the bottom of the wardrobe and resolves to do that every day.
Sounds simple enough doesn't it. So why did it go so wrong? The same reason money disappears right under your nose.
Show Links & Resources
Get your Free Build a Buffer of Personal Money Checklist
FFS40-Publicly Rich Privately Poor-The Rise of the Broke Entrepreneur-Money Experts