Listen to the Episode Below (0:45:14)
Listen to the Episode Below
Podcast: Play in new window | Download | Embed
Subscribe: Android | RSS | More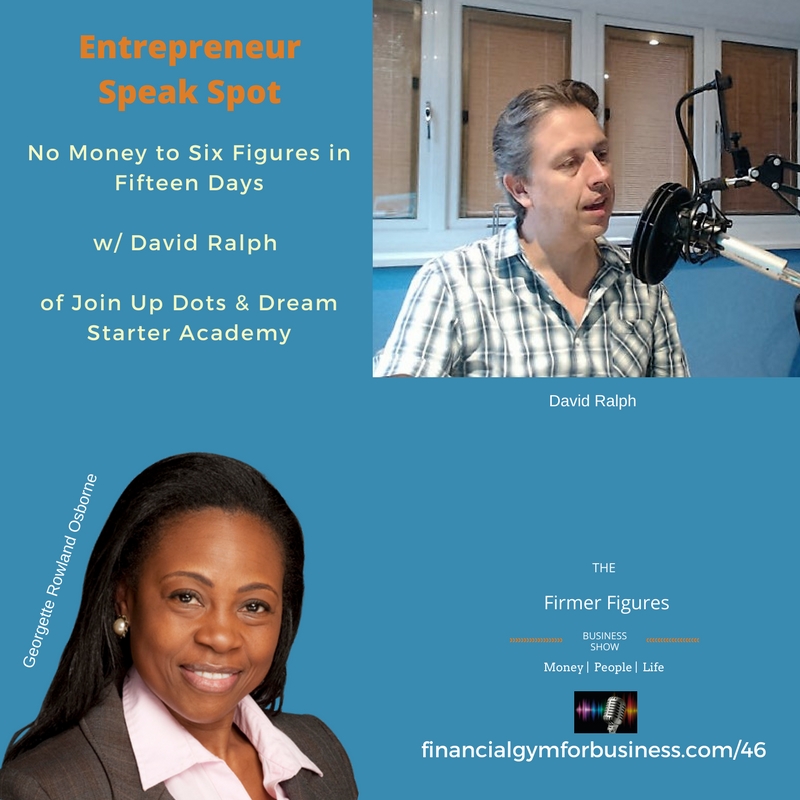 Not for you if you are a prude…
If you are having a rough day or week; then I defy you not to be in a better mood after listening to this episode.
While there is no swearing (my guest is an anti-profanity guy) he is naughty as hell.  This episode is defo not for listening with the children. J
David Ralph is a podcasting & freedom entrepreneur success story. He makes a good income, he has lots of free time and he only does what he considers fun. To create his lifestyle was not straightforward; but a series of ups and downs that would have scared many people into giving up the dream of working for themselves.
David openly shares what he did and why, in his own irreverent style. Can you believe he even accuses me of being techy/touchy at one point? How dare he?!
While I started a seasonal podcast, David started all out with a daily show, and crushed it.
We also felt we had to give a special mention to the man who not only brought us together but reached out from across the pond to encourage and guide us when we knew nothing.
The inimitable Michael O'Neal.
If you want to laugh and be inspired at the same time then this is a must listen
You will also hear
How someone who has never knowingly met another podcaster made his into a successful business
Why being compared to Hugh Grant is no longer annoying
A family argument over "pigs in blankets" & the male sanctuary of the toilet
Whether telling a woman to "Calm Down" outside lovemaking is a wise move or not?
His obsession with not being tied down and how it drives his whole business
The pull no punches out of office email that he uses to create margin in his life (copy in Show Notes)
Why he cut his show after listener feedback
How he made six figures quickly then hated it
What is "wrong money?" to a business person?
3 Essential tips before taking the leap into business ownership
How the Vocaroo tool has brought new customers
How Micheal O'Neal of the com changed the trajectory of both our journeys and what we thought possible
And much more
Guest Links
David's super successful Online Podcast Training Podcast Mastery
David's Epic Out of Office Email (abridged version)
Hello there.
Thanks for dropping the Join Up Dots Podcast an email.
Believe me I love having communication with the outside world (it means that someone is listening to the show other than my Mum…….actually I'm not sure she is listening to be honest!)
However at the moment to focus on stage 3 of the Join Up Dots world………………………………………I am checking our emails once every two weeks.
I don't think Donald Trump could this, but hey, your friendly neighbourhood global dominating podcaster is a bit different.
…………………………………………………………….………………………………………
………………………………………………………………………………………………………………………………………………………
But if you want me quickly as you see me as the only person that can get you out of a hostage situation, or to help land a plane in trouble, the send me a request at…………………………………………..
Other than that, look after yourself, be happy, stop checking your emails on weekends, hug your love ones daily and words of Steve Jobs
"STAY HUNGRY, STAY FOOLISH"
Cheers
Show Links & Resources
Get your Free Build a Buffer of Personal Money Checklist
You might also like:
https://financialgymforbusiness.com/b9-why-successful-leaders-need-coaching-why-you-may-never-be-an-author-w-mindy-gibbins-klein-of-the-thoughtful-leader/
FFS007: Anthony Charles – From his last £10 to £10,000 in a few months