Listen to the Episode Below (00:14:41)
Listen to the Episode Below
Podcast: Play in new window | Download | Embed
Subscribe: Android | RSS | More
Video episode available below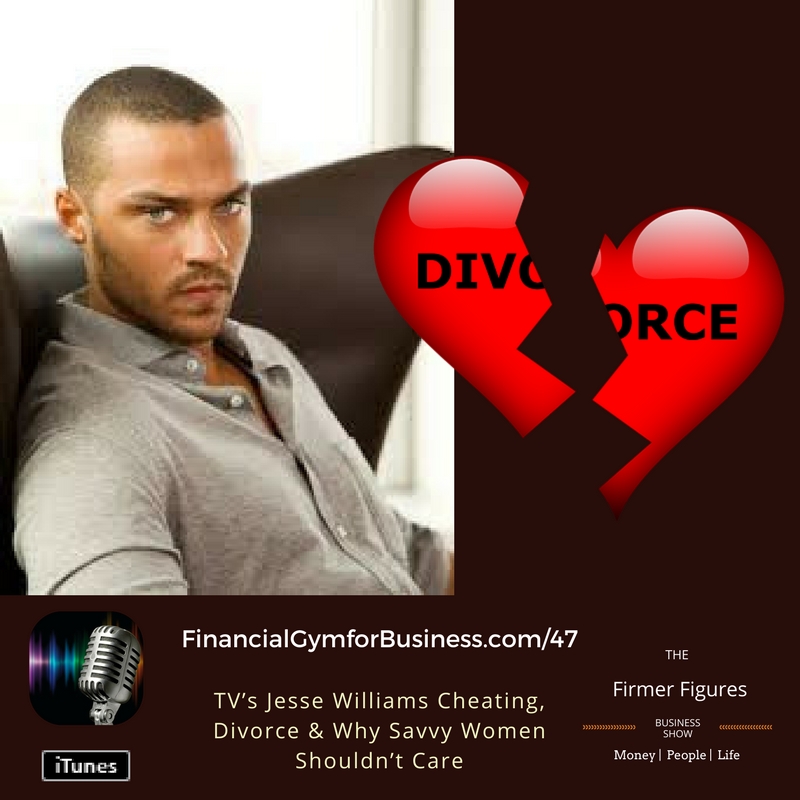 Today I am going to talk about the recent furor regarding star of tv show Grey's Anatomy & human rights activist Jesse Williams alleged cheating rumours and divorce proceedings.
This threw up two issues:
Black v white relationships
Man v women in relationships
The first point is a distraction. The impact of the second is what I am going to focus on in this episode.
Apart from the pop culture interest value, this is just another reminder of what being a woman is, or needs to be, because we cannot always anticipate being let down.
I talk about why I think we should give Jesse a pass; (kind of).
Plus why these stories are wake up calls, maybe even blessings in disguise.
Let me know your thoughts.
Disclaimer
This show, or any resources mentioned, is not a substitute for obtaining proper financial and or legal advice from a qualified professional who is familiar with your specific situation. Also be aware that the information contained may not be suitable for every person or organisation.
Show Links & Resources
The Secret Power to Ensure Your Man Stays in Love With You
Join the Community on Facebook
You might also like:
https://financialgymforbusiness.com/man-doesnt-want-perfect-woman/
FFS42-The Entrepreneur's Shrink – Romantic Partnerships Done Right w/ Dr Deborah Hecker PhD