Listen to the Episode Below (00:11:02)
Listen to the Episode Below
Podcast: Play in new window | Download | Embed
Subscribe: Android | RSS | More
Start with why? What is your motivation? What's in it for me? Who are you doing all this for? "What gets you out of bed in the morning?" And other borrowed quotes.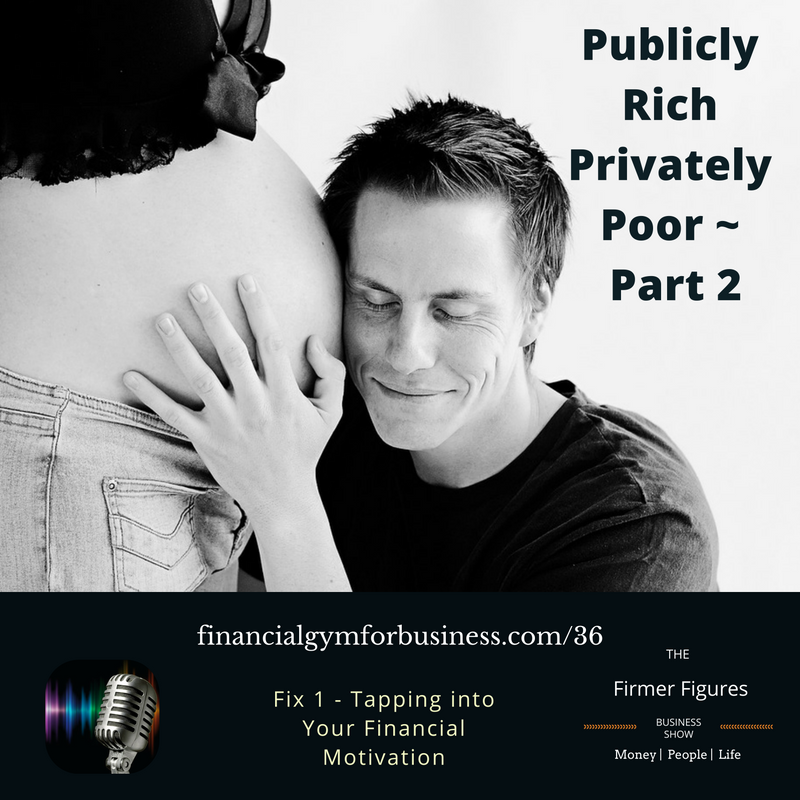 Tossing and turning at night worrying about money ruins lives, relationships and self-esteem. Let's start the process to turn that around.
This is part two of my six-part Publicly Rich Privately Poor series of episodes.
You will also hear
Is doing something for yourself enough or is what you want to achieve more about others?
Today we tackle what needs to happen inside us before we take our money seriously enough for it to work in our favour. What does it take to push through financial strain and come out the other side?
I talk about how despite me believing otherwise, my race, ethnicity and background has coloured (see what I did there?) my motivations and the people I want to influence.
Why we should stop pretending money is not important or we don't need it
Tips for
Where to go to
And much more
Disclaimer
This show, or any resources mentioned, is not a substitute for obtaining proper financial and or legal advice from a qualified professional who is familiar with your specific situation. Also be aware that the information contained may not be suitable for every person or organisation.
Show Links & Resources
Get your Free Build a Buffer of Personal Money Checklist
Publicly Rich Privately Poor – Part 1
How to Rate & Review a Podcast in iTunes
http://serialpodcast.org/how-to-listen (This is brilliantly done)