Listen to the Episode Below (00:14:44)
Listen to the Episode Below
Podcast: Play in new window | Download | Embed
Subscribe: Android | RSS | More
Here it is
M.I.I.S.E.R Financial Fix 2 & 3 – Financial Intelligence & Information
Links to Episodes Parts 1 & 2 are below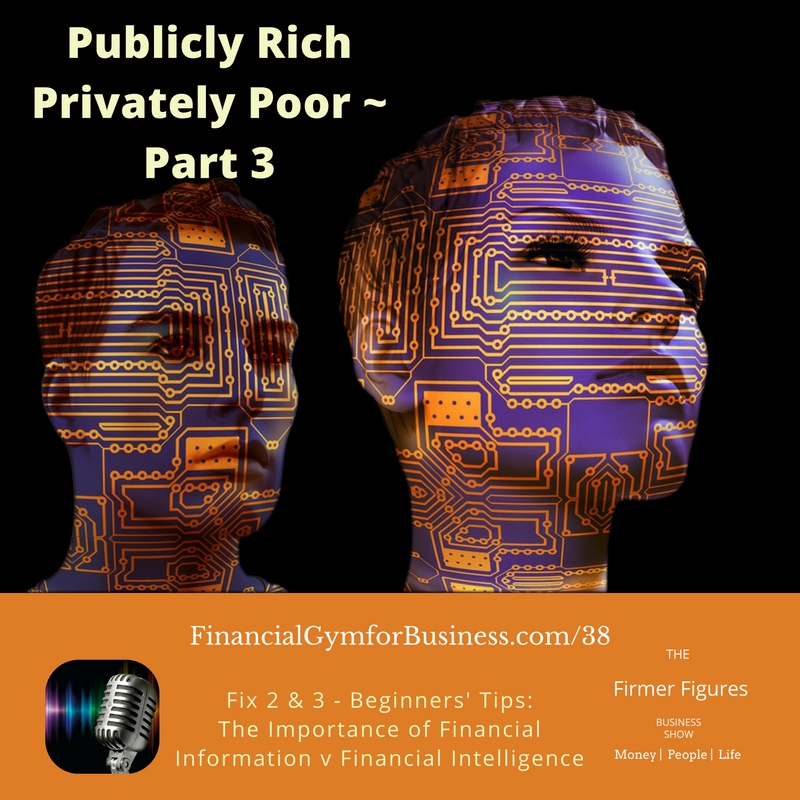 Welcome back to the next part of this series, where I look at the increase in well paid people or who have no financial security. Today we look at why financial information and financial Intelligence.
Why they are similar but not the same and you why you need both if you are serious about levelling up your money. However I also spill why Financial Information is not as important as you may think it is.
And I also give you a real example of how you would use Financial Intelligence versus Financial Information
Disclaimer
This show, or any resources mentioned, is not a substitute for obtaining proper financial and or legal advice from a qualified professional who is familiar with your specific situation. Also be aware that the information contained may not be suitable for every person or organisation.
Show Links & Resources 
Publicly Rich Privately Poor – Part 1
Publicly Rich Privately Poor – Part 2
Get your Free Build a Buffer of Personal Money Checklist
Publicly Rich Privately Poor – Part 1
Publicly Rich Privately Poor – Part 2
How to Rate & Review a Podcast in iTunes
http://serialpodcast.org/how-to-listen (This is brilliantly done)